Blessed with wonderful weather, we were fortunate in being guided around the Grade 2 listed Deepdene gardens by Alex Bagnall from Mole Valley District Council, who has led the Deepdene project since it started over 10 years ago.
Starting after coffee at Dorking Golf Club, we climbed up onto the Terrace with wonderful views across Chart Park to the South Downs in one direction and down across the formal Deepdene gardens to Box Hill in the other direction. This is the site of a Temple, back in the heyday of the gardens.
We then wound down through the woodland and descended the steps by the Embattled Tower to the Parterre. Here we were given a potted history of the gardens and house, and their owner Thomas Hope. We also learnt about the tunnels that extend into the hillside under the Tower and were used as the railway offices, during the war. We were given a vision of future work to be carried out in the development of the site and of the work undertaken by the fantastic volunteers.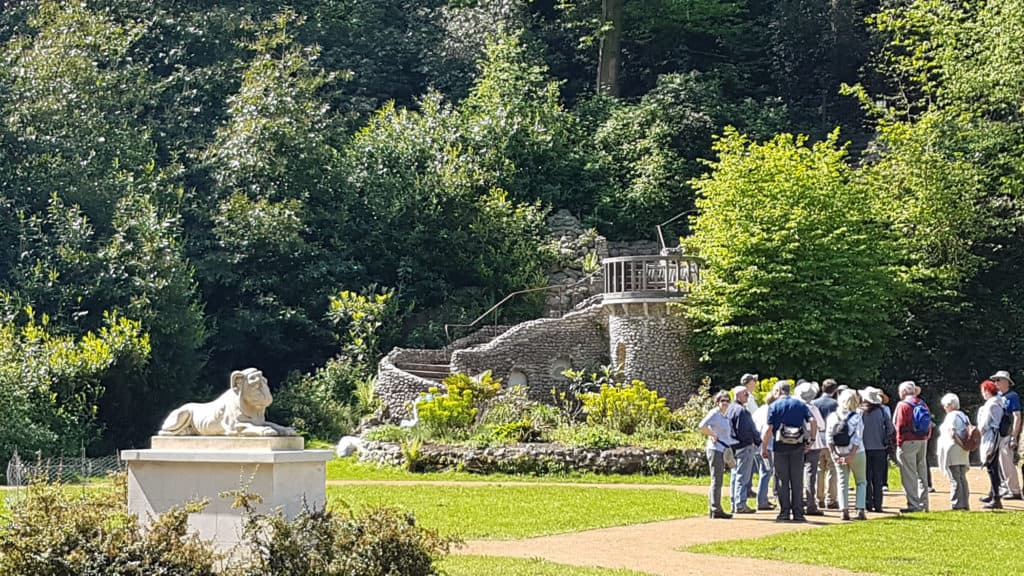 We walked up the slope to the Grotto, and after an introduction to its history, climbed the flint steps back to the Terrace.
We then descended past the Golf Club to visit the Mausoleum and learn about the occupants still resident and about how it was buried when the gardens were abandoned.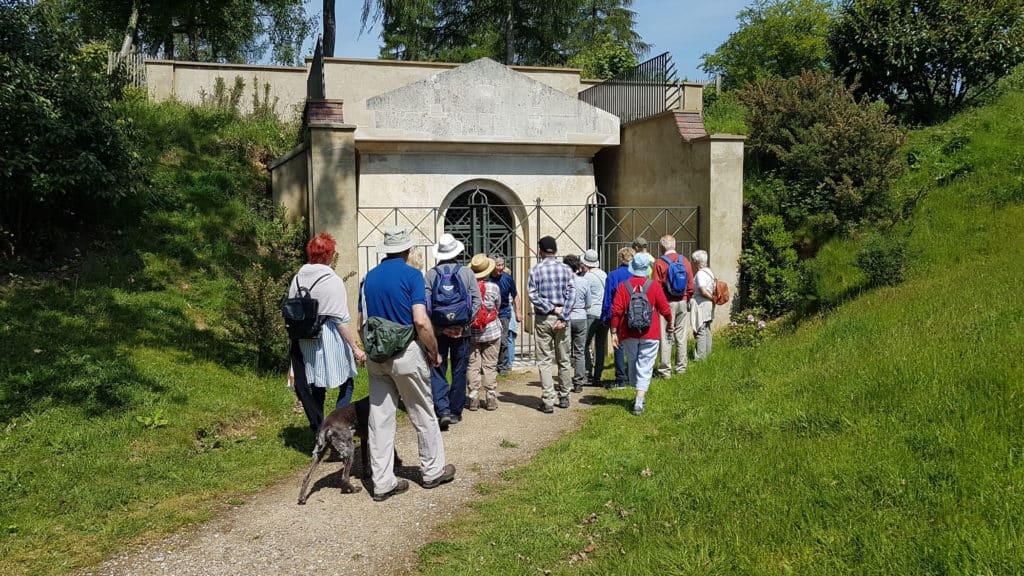 After lunch at the Golf Club, we were guided by Gail Mackintosh, another long standing member of the Deepdene trail team from Mole Valley District Council, to walk, still on the Deepdene Trail, across Betchworth Golf Course to the ruins of Betchworth Castle. After the Castle was abandoned, it was deliberately demolished to form a folly.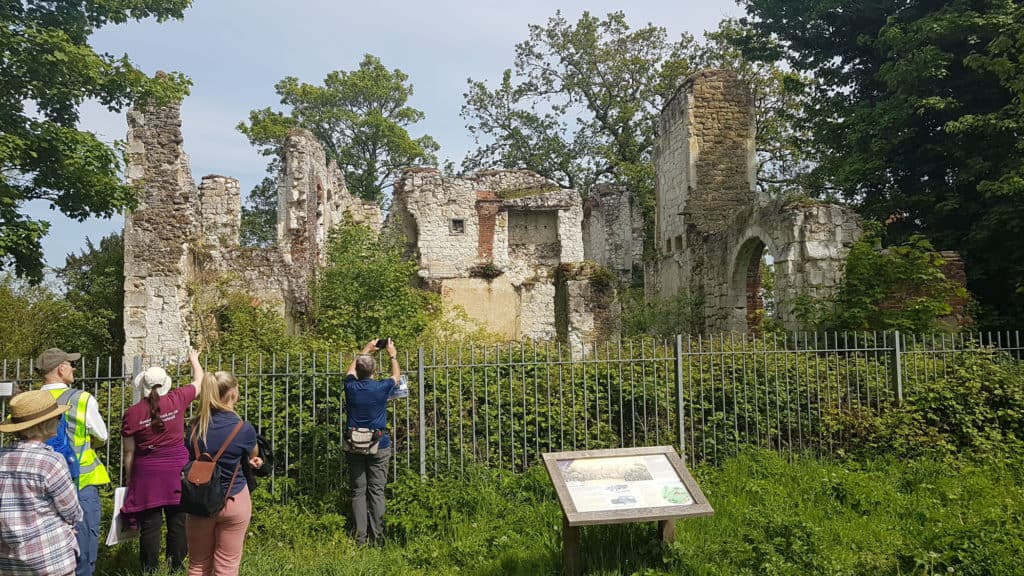 We walked back across the fields, with views back to Brockham and across to the North Downs, before returning to Dorking Golf Club.
This was inspiring visit to one of Surrey's hidden gems, guided by members of the team that have worked on the project for over 10 years.