Earlier this month, Year BG from the halow project in Guildford enjoyed 2 fantastic days working with the Surrey Hills Society where they were tree popping and planting fruit trees.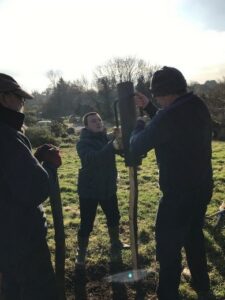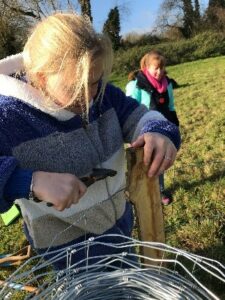 The young people were pleased by the stunning views, friendly team and the lovely sunshine we had, and couldn't have asked for a better location to be working in.
On the Tuesday the young people were removing and cleaning Hawthorn from the hills and then on Wednesday were planting trees in Puttenham bonfire field to be part of the new orchard. Both days required new skills and patience which the young people showed plenty of!
Having never come across a tree popping tool before, the young people very quickly learnt and developed lots of new skills and had to use teamwork and perseverance to complete the tasks. They loved working with the other volunteers and were even very kindly treated to lunch which went down a storm!
They are very keen to work with Surrey Hills Society again and look forward to possible opportunities in the future.
Written by Hannah Jackson from Halow