Monthly Archives:
January 2020
Godalming walk on 5th January 2020
Many thanks Sally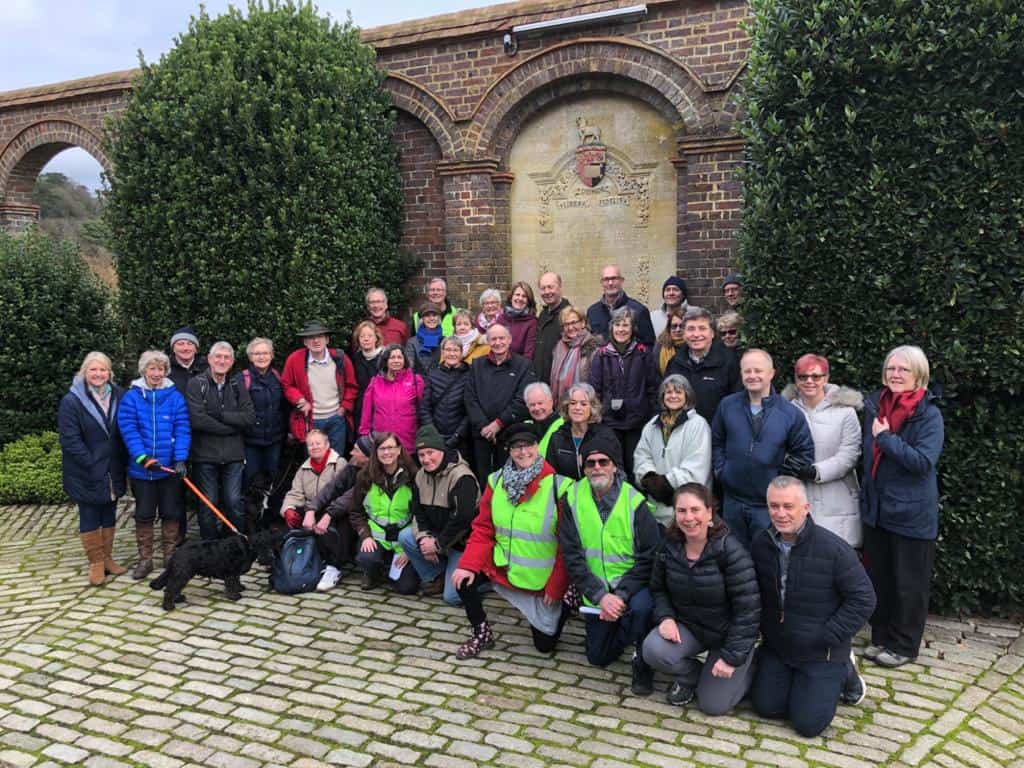 Fifty members of the Surrey Hills Society attended the first event of 2020 – the charities monthly free walk somewhere in the Surrey Hills. This month the group explored the beautiful market town of Godalming – often included in the top 5 in any survey of the best places to live.
Our members, on this town walk, could all see why it is such a popular place to live. Apart from its convenient commute to London by train, its ancient High Street, with many of the buildings dating from the 15th and 16th centuries, and expansive countryside seen all around, gives it a very attractive feel. The large Jack Phillips Memorial Gardens, sitting alongside the wet lands nature reserve of the Lammas Lands, give the residents of Godalming an attractive place to come and enjoy all year round.
Jack Philips was the radio operator on RMS Titanic, the fatal ship that sank on its maiden voyage in 1912. He stayed at his post to the end, sending out SOS messages in the hope of being heard by passing ships. The local community and the Wireless and Telegraph Company he worked for created a fund to commemorate this 25 year old Godalmian. The cloister was designed by famous Arts and Crafts architect, Hugh Thackery Turner and the surrounding gardens by influential garden designer and local resident, Gertrude Jekyll.
Chris Howard