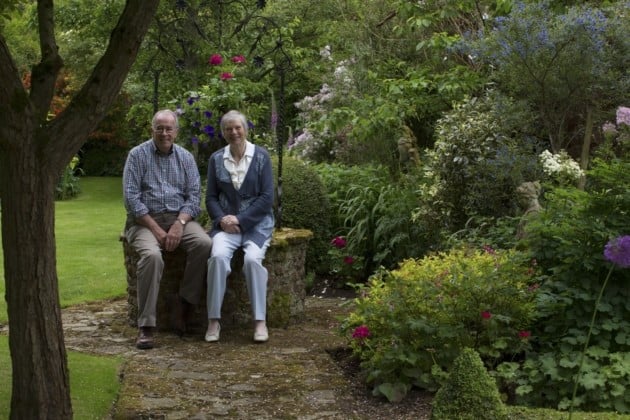 Apart from the free walk on the first Sunday of the month (2nd August) this was the Society's first event since we locked down on the 11th March, so literally 5 months.
There were two timed starts for this event to enable social distancing. We were warmly greeted by Hilary Goodridge who had organised a plant sale with a variety of shrubs and bushes grown in the garden and Michael Goodridge who was the official car parking attendant.
They have lived at the property for 32 years and have, over time, (and with advice and practical help from a knowledgeable gardener) turned what was an unkempt garden into a thing of beauty. Hilary is now experienced enough to run the garden with two part time gardeners who have expertise in different areas and Michael is in charge of daily maintenance and grass cutting.
The garden is split into different areas with pathways, arches and carefully crafted walkways taking you to the various sections.
The part nearest the house is mainly planted with white flowering plants and the borders around the edge of the garden are filled with perennials and carefully selected interesting florae.
There is a large vegetable cage hidden behind some hedging and an archway that leads to a particularly serene area with views of the surrounding countryside and a lovely sizeable pond surrounded by boxed hedging with roses.
The plants for sale were very reasonably priced so a few of those will be residing in my garden shortly, and the visit was concluded with a coffee at The Snooty Fox, a café nearby.
It was good to be out and about again with friends in the Surrey Hills Society.
Sall Baring