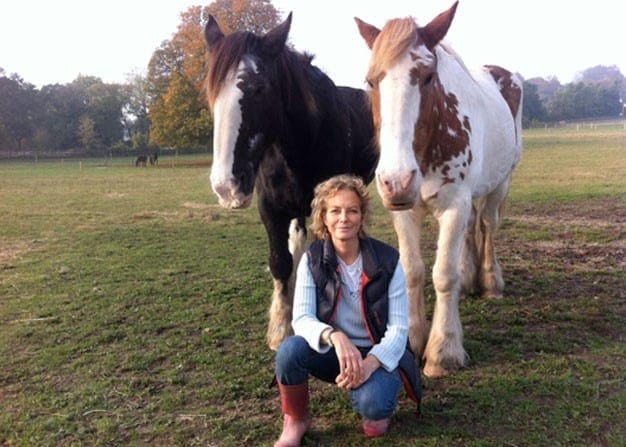 On 17th September we were lucky enough to have a private tour of this very special little part of the Surrey Hills. 
In 2011 the actress Jenny Seagrove set up Mane Chance charity to home some horses that a friend of hers could no longer look after. Through a lot of hard work and galvanising many of her friends and acquaintances she bought the land in Compton and it is now in trust for the Charity.
We were greeted with tea and coffee and cake which is always a good start to any Society function and then were shown a promotional film about the Sanctuary which was incredibly moving, learning of how badly some of these poor beautiful creatures were treated prior to them being brought to the Sanctuary.
We then had a guided tour of the Sanctuary and were introduced to some of the horses and Shetland ponies. There is a brand new area of the Sanctuary specifically designed for Shetland ponies which was opened this summer by Michael Crawford, a friend of Jenny's.
During our visit we were informed of how the volunteers and paid staff managed to gain the trust of each horse depending on their circumstances prior to being rescued. It could take many months of very careful love and attention to even be allowed to get close to a horse as they would be fearful of humans if they had been badly treated.
Our tour was followed by a picnic in the orchard complete with Jenny's dog very enthusiastically playing amongst us.
Many children visit the Sanctuary who may have learning difficulties or a physical disability and with help they manage to relax and the horses seem to have an affinity with them. The Sanctuary also holds corporate visits to promote team building.
All the people who work, volunteer and fundraise for the charity are so very enthusiastic and really enjoy being there helping these magnificent creatures live their lives out in this haven of care and love.