"What a lovely way to spend a grey March afternoon!" commented the Society member, Joyce Jessop at the end of our afternoon learning about the Heritage Lottery Funded  (HLF) project that was developed over several years, from its early beginnings in 2012, to showcase the industrial history of the valley. The project was inspired by the amazing industrial heritage of the Tillingbourne River. The River's source is on one of the highest places in Surrey – Leith Hill. Here the natural springs provide a constant flow of water down the valley, through Wotton, Abinger, Shere, Albury, Chilworth and on to Shalford, where the river meets the River Wey.
Its constant flow made it ideal for the development of water powered mills that drove many different industries including, paper, wire, flour and gunpowder.  In fact, this sleepy valley was once home to one of the most industrialised valleys in the country during Tudor times.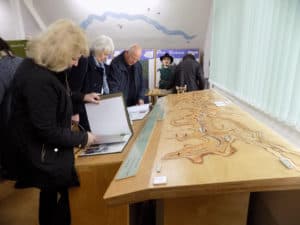 With the Surrey Hills Board leading on the project, it harnessed the support of all the Parish Councils along the valley, the National Trust, Surrey Wildlife Trust, Chilworth Together, Chilworth Gunpowder Mills Group, Guildford Borough Council, Shere Museum and the volunteers of Surrey Hills Society.
The talk followed the development of the project, including the recruitment of River Wardens to monitor the River Wey in partnership with Surrey Wildlife Trust, and the recruitment of walk leaders to develop a series of seven walks that told the stories of some of the industries and mills along the river.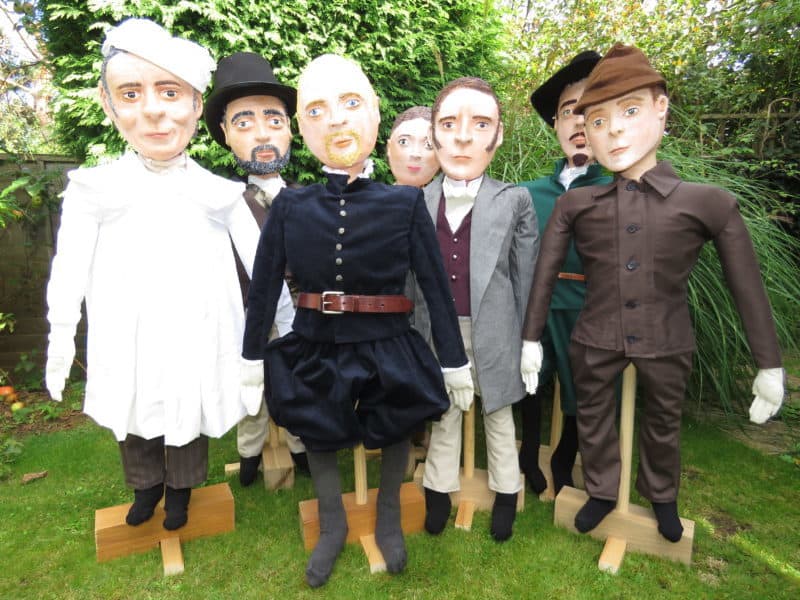 The project also included the development of seven characters to represent each of the industries from the villages along the River Wey.  These characters were based on real people from history and were identified by the project's co-ordinator, Dr Anne Sassins, along with her volunteers. The characters were then transformed into real life-like models that are now housed at Shere Museum in a new exhibition which showcases the lost industrial heritage of the valley.
The day also included the opportunity to get a rare look at Barnes Wallis' WWII Bouncing Bomb that is currently on display in the Museum.  Barnes Wallis lived in Effingham and worked at Brooklands – now Brooklands Museum.
In true Surrey Hills Society form, the event was ended with an enjoyable traditional afternoon tea.