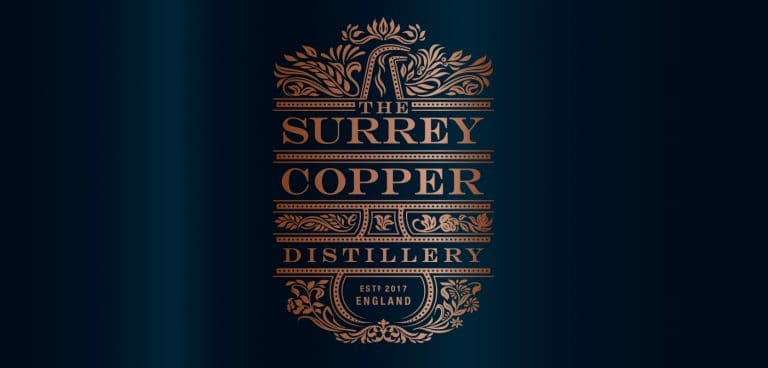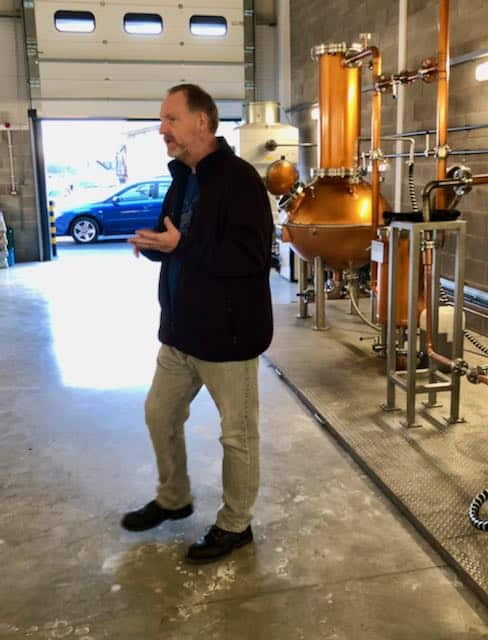 We are so grateful to Chris Smart and his daughter, Sarah, for introducing us to the amazing family business that is the Surrey Copper Gin Distillery. Founded in 2017 and based at Unit 222 at Dunsfold Aerodrome, we heard how this Surrey Hills Enterprises business has succeded in a competitive market.
Craft gin has become something of a phenomenon over recent years with young people in particular being keen aficionados of speciality gins. Often pubs now carry an extensive menu of different gins. Gin sales in the UK reached £2.3 billion last year, far exceeding whisky sales.
Our members learnt how the gin is handcrafted in small batches in a copper pot still using a blend of botanicals inspired by historical recipes discovered in library archives. The botanicals include Juniper Berries, Orris Root, Angelica, Lemon Peel, Coriander, Pink Peppercorns, Cubeb Berries, Rose Petals, Hibiscus, Elderflower and Lavender. The gin is gently distilled to release spirit vapours which pass through the carefully selected blended botanicals. This spirit vapour infusion yields fragrant flavours and aromas to create an inimitable and elegant gin.
The gin still at The Surrey Copper Distillery is very special. She is a 300 litre Mini Carterhead designed specifically by one of the world's leading craft distillery manufacturers, Green Engineering of Italy. Green Engineering not only bring a tremendous amount of technical expertise to still design, but as craftsmen with typical Italian flair also produce beautiful stills. The still has been named "Clara" after the mother of Charles Dicken's David Copperfield. The literary theme has been continued with the two signature gins being named David Copperfield Volume 1 and Volume 2 and the gin bottle being rectangular in the shape of a book, with historic recipes on the inside of the label. Volume 1 was based on the oldest gin recipe that could be found, dating back to the 1700's. Volume 2 is juniper-led and exceptionally smooth with fragrant floral notes and subtle hints of spice.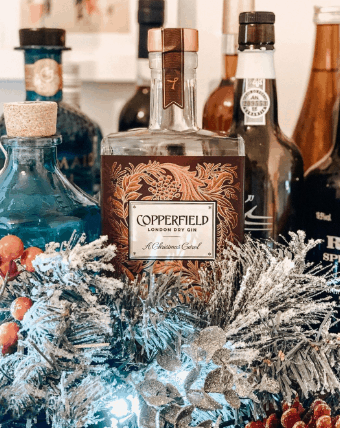 A further Volume is on the way after the huge success of a new recipe created especially for the Craft Gin Society, which became a Christmas 2019 Best Seller.
After a fabulous afternoon tasting the gin and hearing so much about the distilling process, we left reflecting on how lucky we are to have such exciting small businesses flourishing in the Surrey Hills.
Gordon Jackson 14 February 2020