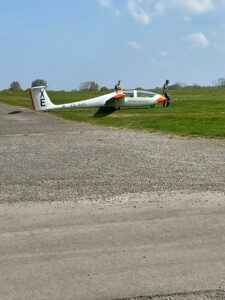 On Sunday 24th April we made our second visit to historic Kenley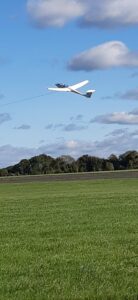 Airfield.
Established in 1917 where aeroplanes were constructed from sections and pieces and flown to Europe for combat in the First World War. Kenley was a very important airfield in the Second World War, and during the Battle of Britain was responsible for the defence of a large airspace over southern England.
Hurricanes and Spitfires flew from this airfield. Croydon and Redhill airports were under its control. English Heritage identified Kenley as "the most complete fighter airfield associated with the Battle of Britain to have survived".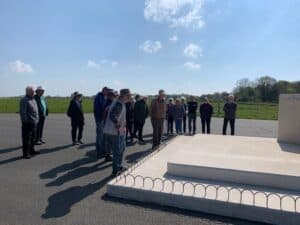 We were guided by Alan Morgan, Chairman of the Kenley Airfield Friends Group, and his knowledgeable team of Linda, Tony and Neil. We walked around the perimeter road while RAF cadets flew gliders above us. We were shown and told about the significant features of the airfield including the Blast Pens (where the planes were stationed awaiting duty) with their air raid shelters, the firing range (skilled use of a rifle was expected of everybody on the airfield), the Officers Mess (where officers would have their boots cleaned and polished by female Batmen .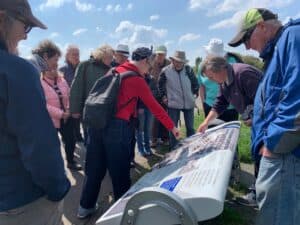 Douglas Bader served here in 1931 and Hammond Innes was an artillery gunner during the Battle of Britain. It is thought that he used some of his experiences in one of his early books titled "Attack Alarm".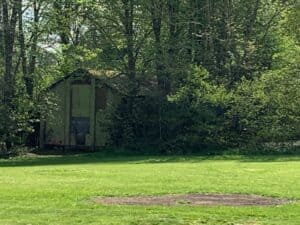 There are two Squash Courts which date back to c.1921 which predate universal rules relating to the court size.
They are quite possibly unique. They even have different quality coat hangers for Officers and "others".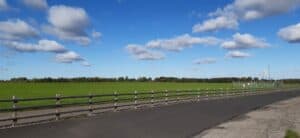 Unlike other fighter stations that have been modernised, Kenley has retained its original runways, giving visitors a true flavour of its historic purpose.
The Airfield was closed as an operational base in 1959, but the runway and the remaining buildings are still owned by the Ministry of Defence.
After the tour we were permitted access to the Portcullis Club where the club bar has a large number of photographs and memorabilia.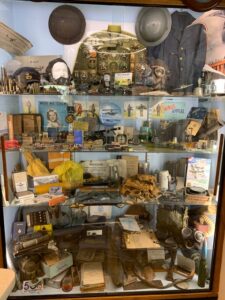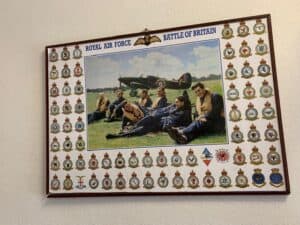 Everyone had a very enjoyable morning and thanks are due to Ray and Joyce Jessop for organising this visit.