Hiding away near the centre of town is Grayshott Pottery.
We had a dedicated table for us in their lovely café for drinks and some rather tasty food.  We were split into two groups with one chatting in the café getting to know not only current members but non-members who were happy to come along to a SHS event and also expressed interest in joining our fold.
We were shown around the workshop by Giselle Snell who has been at the Pottery for over 30 years and consequently was incredibly knowledgeable.
We were given a demonstration of pot throwing and right before our eyes a beautiful vase was produced in around 5 minutes. It was amazing to see such skill in something so simple and yet beautiful. There was also a lady showing decorating skills.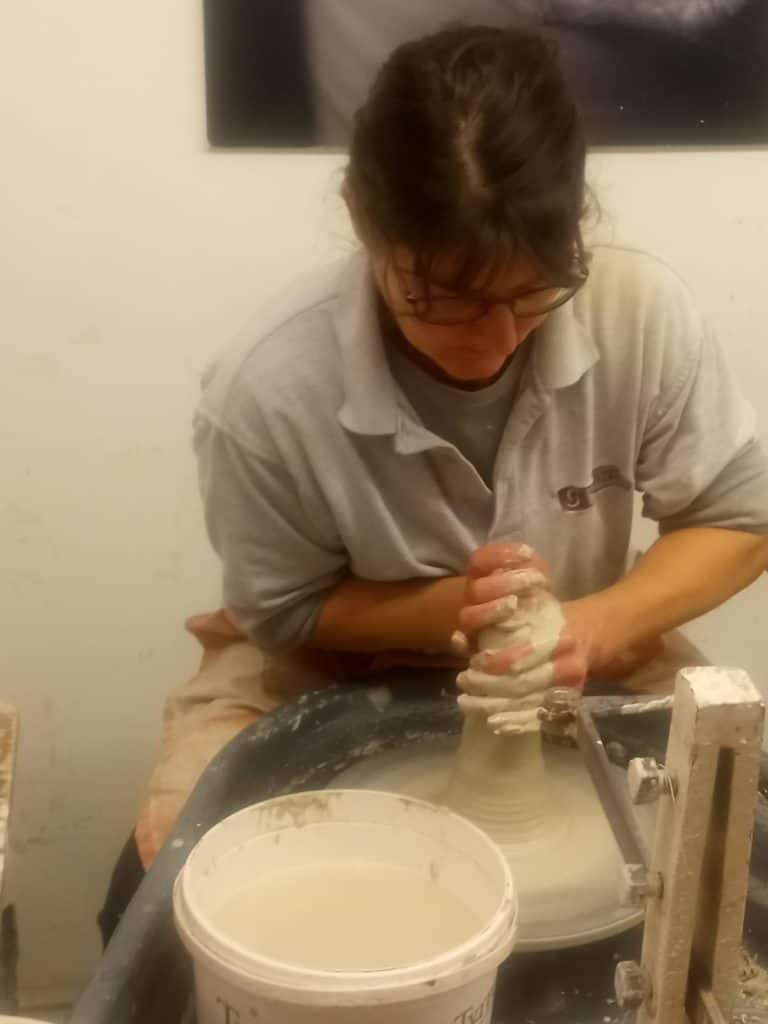 We then entered the main part of the pottery. Giselle showed us the various parts of the workshop, explaining the different methods used to produce a variety of products from plates, tea-pots and tea spouts to bowls and jugs and also informing us of the consistency the clay needed to be in order to make the best of each product, depending on whether it was machine made or hand thrown. There were a couple of young ladies who painstakingly took any excess clay off the rims of plates and bowls. There were many skilled people there who had been with the company for many years.
We were told of some of the famous restaurants and chefs who used the pottery produced there, including Nando's. When you are next in Nando's have a look at their serving platters as these are likely to have been made at Grayshott.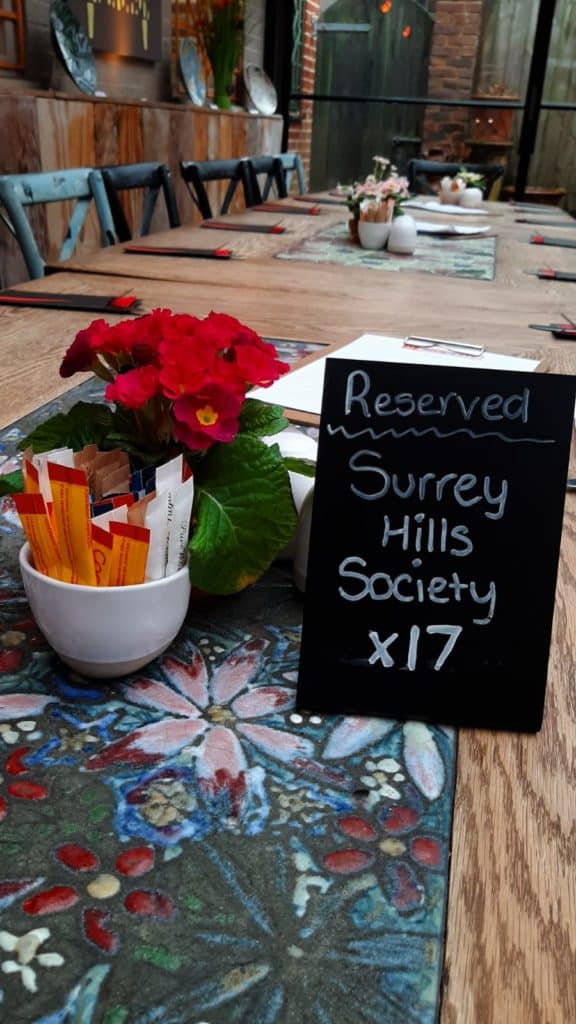 After a very lovely lunch in the café we were let loose in the shop to admire (and purchase) some of the beautiful products produced here.
A most enjoyable few hours were spent here and I would go back to make some future purchases and partake of a cappuccino!
Sall Baring