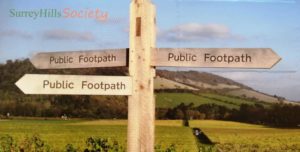 Following the release of the UK Government's COVID-19 four-step plan to ease lockdown in England, we thought you may like to see our timetable for the next few months.
As you know we are currently in national lockdown. We must all avoid non-essential travel and stay local. We can walk outdoors once a day as part of our daily exercise and we hope you have been able to enjoy your local area – especially now with all the spring flowers in bloom and blossom on the trees.
As you are all aware our events are currently suspended.   However, from 29 March we can organise outdoor gatherings under the Governments Rule of 6. We are hoping to have a garden visit on the 7 April followed by a free walk on 11 April.  Our Events Committee will be meeting shortly to start planning many more events as lockdown eases.
From 12 April outdoor areas at hospitality venues e.g. cafés, restaurants, bars, pubs can reopen so we hope to be able to incorporate these into our events. With the availability of refreshments and toilet facilities, we are busy making plans for interesting events.
Not before 17 May
Gatherings of up to 30 people outdoors is now allowed.   Indoors, the Rule of 6 or 2 households will apply and therefore SHS are not holding any indoor events until this rule is lifted.
All our events will be subject to compliance with COVID-Secure guidance and we will take reasonable steps to limit the risk of transmission.  In accordance with our usual SHS procedures, we will complete a risk assessment for each event and ensure that those attending do not mix beyond what is permitted by the social contact limits.
With all our events and especially those at the upper limit of 30 people, we will be advising people to continue to keep their distance from anyone not in their household or support bubble.
From 21 June the Government hopes to be in a position to remove all legal limits on social contact.  Hooray!
We look forward to seeing you all again in April and in the meantime please stay safe.
Please keep an eye on the website for future events and, bearing in mind the limitations on numbers, if you are interested in a published event please book early to avoid disappointment.  If the event is full do please email info@surreyhillssociety.com to go on the waiting list.